Customer Service +33 (0)4 86 22 05 00
Monday to Friday from 9am to 5pm
Our Commitments
At Comptoirs et Compagnies, we are committed to offering you quality products that are excellent in taste and exceptionally effective, as proven by modern science.

This constant search for excellence is expressed through the products we offer, but also through the strong commitments we make:
Natural and organic products

We offer certified organic and natural products, approved by organizations such as Ecocert and Cosmebio. These labels guarantee the good conformity and ethical charter of the product, of its production practices according to organic specifications. They ensure the natural origin of the product, the respect of the environment and the social commitments.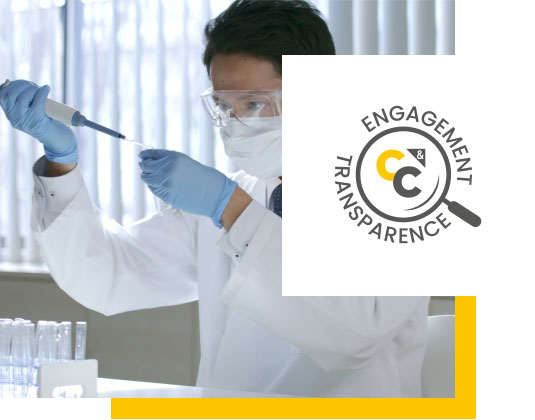 Transparency is part of the DNA of Comptoirs et Compagnies

We want our customers to have absolute guarantees on the quality of the products they buy. Our motto :
« You have the right to ask for guarantees ».

To do this, we indicate clearly on the packaging of our products their origins and the guarantees we give you on the excellence of their nutritional profiles. We make available on our website all the test reports conducted on our IAA® manuka honey, our organic goji berries and organic superfruits. Since 2015, we have set up a system of QR codes positioned directly on the jars of Manuka honey and the bags of goji berries and organic superfruits. Each of you can check the real activity of its Manuka honey and the non-content of pesticides of its organic goji berries and superfruits, directly in store before purchase.

This is unique in the world and no other supplier of Manuka honey or organic goji berries and superfruits has adopted this approach.

Communication is an integral part of the C&C foundation. Our approach is simple: to give you access to as much information as possible in order to best inform your choices!
Working directly with producers

In order to guarantee a constant quality of our products and stable prices in spite of fluctuating harvests from one year to another, we have created our own supply chains directly with producers in Tibet, New Zealand, Turkey, etc.

The raw materials we are looking for are of such a rare quality that we refuse to negotiate prices downwards. It is on the quality of the product that we are intransigent. Our savings are made at other levels, by eliminating all intermediaries between us and the producers for example.

The creation of these unique channels is today a strength that allows us to offer you every year a constant rare quality at the best prices available on the market: we have for example the cheapest offer in Europe for active manuka honey.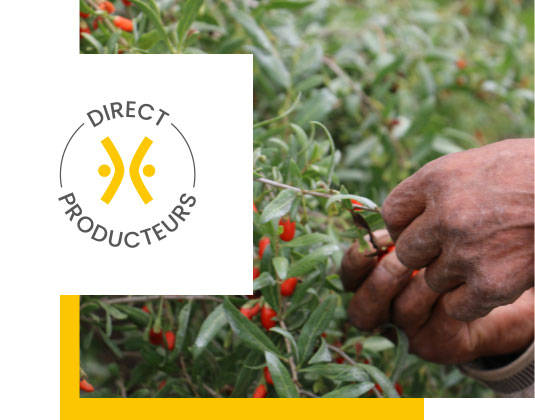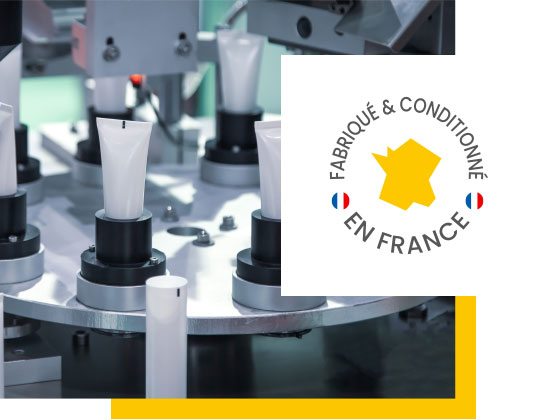 Made in France

Manuka honey from New Zealand, goji berries from Tibet, pink salt from the Himalayas... our raw materials are endemic to distant regions, but we are committed to promoting French know-how and helping people to integrate into society.

Thus, 98% of the products we offer are packaged in local ESAT or prisons or manufactured in France, in Provence, Alsace, Loire Atlantique etc...
The Carbon Contribution

To be able to offer exceptional products of a unique quality, we rigorously select rare raw materials endemic to their country of origin, often far away.

As the distance between these quality products and us cannot be reduced, we have decided to set up a carbon contribution process.

The principle is as follows: all our carbon consumption linked to the import of our raw materials is calculated and then converted into « carbon credits ». The purchase of these carbon credits allows us to finance projects that avoid a similar amount of CO2 emissions.

This year we are participating in two projects:

- Microsol, Mexico, which aims to distribute energy-saving wood cookers to more than 100,000 Mexican families, who until now have been cooking with biomass, a system that is harmful to health and the environment.
- Ekodev, in Sierra Leone, which participates in the restoration of ecosystems at the regional level through agroforestry, restoration of degraded lands, conservation and sustainable forest management.
Free delivery from 40 €
(with DPD in a relay point)
Customer service
Monday to Friday from 9am to 5pm
+33 (0)4 86 22 05 00
| | | |
For your health, eat at least five fruits and vegetables a day.
For your health, engage in regular physical activity.
Our packaging can be the subject of a sorting deposit (consignesdetri.fr)
0 ms