Customer Service +33 (0)4 86 22 05 00
Monday to Friday from 9am to 5pm
Our organic and natural cosmetics
At Comptoirs et Compagnies, we are committed to offering you cosmetic products with unique and effective formulas that meet your needs. The composition of our products is simple, we use 100% natural active ingredients with properties adapted to all skin types.
Our cosmetics are grouped around 2 ranges: the Manuka range and the Perle de Coco range.
Our historic Manuka range includes cosmetic products for the face and body. It is formulated with our flagship ingredient, New Zealand IAA® Manuka Honey for its protective and restorative properties.
Our Perle de Coco range offers sensorial cosmetic products formulated with coconut oil for its moisturising and nourishing properties, as well as products based on activated vegetable charcoal, known for its cleansing and purifying properties.
Comptoirs et Compagnies is involved in a continuous, dynamic and innovative research and development process and we work every day to expand our range by closely following your feedback and recommendations. Our main mission is to satisfy your needs by offering you products with a simple, natural and organic composition that respects your skin.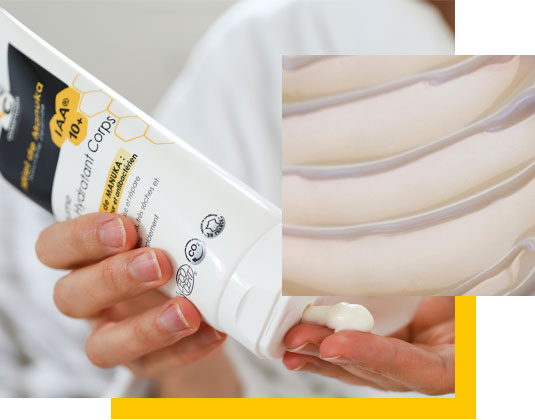 IAA® Manuka Honey Cosmetics

After discovering the exceptional properties of IAA Manuka Honey, literature studies have demonstrated its effectiveness on the skin. Its protective and restorative benefits led to the development of our first IAA® Manuka Honey cosmetic which was launched in 2010. The 40% Manuka Honey Repair Cream has been proven to restore damaged and dry skin.

Our desire to meet your daily needs has led us to develop a wide range of products formulated with IAA® Manuka Honey. We now have 9 products suitable for body, face and oral care as well as 2 products designed specifically for babies' sensitive skin.

We are committed to offering you simple formulas with active ingredients of 100% natural origin. As a foregone conclusion, our IAA® Manuka Honey cosmetics are Ecocert certified and Cosmebio labelled.
Perle de Coco, sensory cosmetics

Developed in 2018, Perle de Coco is a range of 6 sensory multi-purpose cosmetic treatments formulated with organic coconut to offer you a real moment of well-being.

We have used this ingredient with multiple virtues in its form of oil and activated vegetable charcoal, known for their cleansing, purifying, moisturising, softening and nourishing properties that act on your skin, hair and teeth.

Our Perle de Coco range is part of a slow cosmetic approach that promotes ecological and responsible beauty. We use ingredients of natural origin which allows us to obtain the Ecocert certification and to be labelled Cosmos Organic or Cosmos Natural.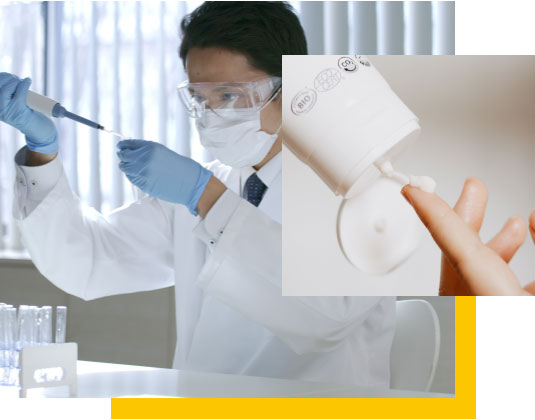 A demanding certification
We are demanding when it comes to the quality and composition of our products. It was therefore obvious for us to choose ingredients and active ingredients from organic farming whenever possible and 100% natural origin.
In order to offer you certified cosmetics, we have to respect strict specifications and submit an application to the Ecocert organisation according to the Ecocert or Cosmos reference system.
The certification of products depends on several factors, in particular the minimum percentage of ingredients of natural origin and organic ingredients contained in the formula.
Cosmos Natural
95% minimum of ingredients of natural origin
Cosmos Organic
95% minimum of ingredients of natural origin
95% minimum of organic ingredients out of all ingredients that can be organic
20% minimum of organic ingredients in the total product (10% for rinse-off products)
You can find these labels on our cosmetics and you will now know what they correspond to.
Systematic tests

In order to ensure the quality of our cosmetics, they are all dermatologically tested to verify optimal tolerance for all skin types.

We call on health professionals, dermatologists and dentists to carry out skin tolerance tests in independent laboratories and to evaluate the quality and safety of our products, in accordance with the regulations for cosmetic products.

The effectiveness and sensoriality of our formulas are then tested with our consumers through use tests carried out with volunteers over several weeks on all our skin care ranges.

You can find the results of these tests here

None of our products are tested on animals in accordance with current reglementations.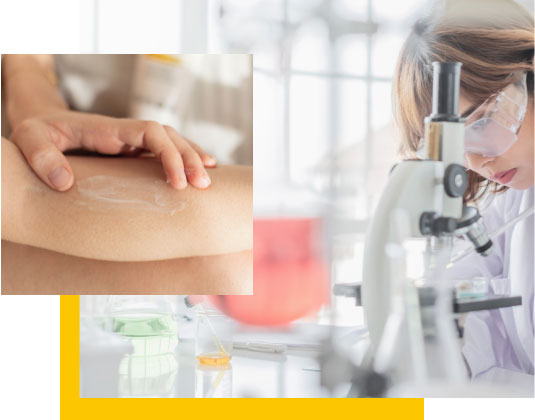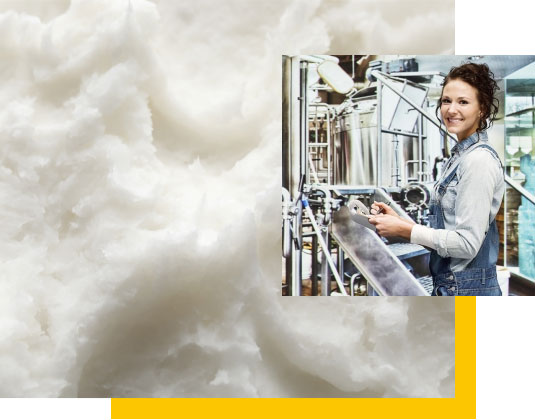 A French Know-how

As our country is one of the main actors in the cosmetic world and we enjoy an exceptional and ancestral know-how, it was obvious for us to exploit this expertise to offer you the best of French cosmetics.

All our Manuka and Perle de Coco cosmetics are made and packaged in France, and for the most part under the cicadas song of Provence.

Although some of our ingredients are endemic to faraway regions, we do our utmost to choose components that can be found on French soil, in order to limit our foreign imports and encourage the exploitation of domestic industries, while contributing to job creation in our country.

By choosing Comptoirs et Compagnies cosmetics, you are assured of enjoying French quality.
Eco-designed packaging

As we are committed to respecting our beloved planet, we take care to implement an ecological and responsible approach to the design of our packaging.

Our cosmetic ranges are part of a slow cosmetics movement and include bottles and tubes that are at least 50% recycled, some of which are made from bio-sourced materials, such as sugar cane.

All our cosmetics are 100% recyclable.

Today, 50% of our cosmetics are sold with a case. We aim to eliminate all unnecessary packaging from our cosmetics, which constitutes over-packaging that is not necessary for the use of the final product.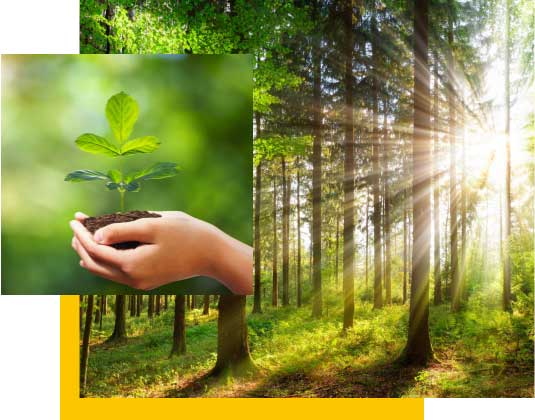 Free delivery from 40 €
(with DPD in a relay point)
Customer service
Monday to Friday from 9am to 5pm
+33 (0)4 86 22 05 00
| | | |
For your health, eat at least five fruits and vegetables a day.
For your health, engage in regular physical activity.
Our packaging can be the subject of a sorting deposit (consignesdetri.fr)
0 ms