Customer Service +33 (0)4 86 22 05 00
Monday to Friday from 9am to 5pm
Our History
A visionary and innovative company in search of excellence.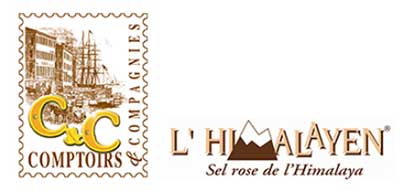 2004
A vision
Comptoirs et Compagnies was born out of the desire to introduce French consumers to an unknown product that would become a staple in delicatessens and the organic network: pink salt from the Himalayas through the L'Himalayen range.
Free delivery from 40 €
(with DPD in a relay point)
Customer service
Monday to Friday from 9am to 5pm
+33 (0)4 86 22 05 00
| | | |
For your health, eat at least five fruits and vegetables a day.
For your health, engage in regular physical activity.
Our packaging can be the subject of a sorting deposit (consignesdetri.fr)
0 ms